A Brand New Bundle of Casablanca Learning!
"Oktoberfest Platter"
This brand new collection of expert instruction by the Casablanca Expert features 9 DVDs
of learning to help you get the most from your Casablanca video editor.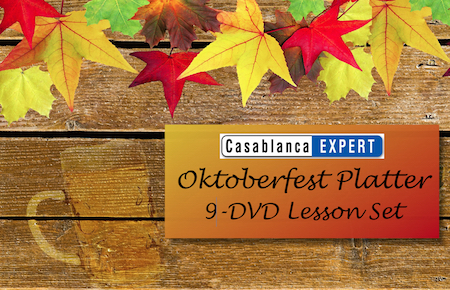 The Bogart 8 Tutorial DVD Bundle is a collection of the Casablanca Expert's helpful tutorial DVDs that will help you fully understand the power and efficiency in today's Casablanca Bogart Video Editor.

This package is ideal for the person who is either new to the Casablanca video editing platform... or even for someone who has been using their Casablanca for awhile and has made the transition to the Bogart OS platform - and the learning is appropriate for either those on the Bogart For Windows platform or the Bogart-Linux units (S3000, S6000, Karat, Topaz...).
Chet Davis has nick-named this bundle 'The Oktoberfest Platter' in honor of the German origin of our editor and the fact the bundle is released during the Fall Harvest season. The Platter features 9 DVDs to help you maximize the full experience in today's Casablanca editor.
In addition to the single DVD "What's New in Bogart v8" you'll receive the 4-disk set "Foolproof Guide to Bogart v7" with a walk-through of every menu in the Bogart Casablanca Operating System. Plus, you'll receive the brand new 2-disk set "DVD Authoring with Arabesk 7".
Plus you'll receive an additional two DVDs with four valuable programs:
Aspect Ratio Solutions

Logos and Graphics

Storage & Backup Solutions

Sharing Your Videos on the Web
This package is provided in a 3-ring binder with the DVD lessons and printed hand-outs that are companions to several of the lessons.
NOTE: Chet will continue to offer instruction via his web portal here , but has heard from several Casablanca colleagues who prefer having physical DVDs or whose slower internet connection does not allow them to use online learning smoothly.
This tutorial DVD package is available now - click button below for $140
If you are a CasablancaExpert website member/subscriber please click here for your special price
NOTE: Begins shipping Wednesday, November 9, 2016


Here's an itemized list of what's included in the Bogart 8 Oktoberfest Platter DVD Bundle: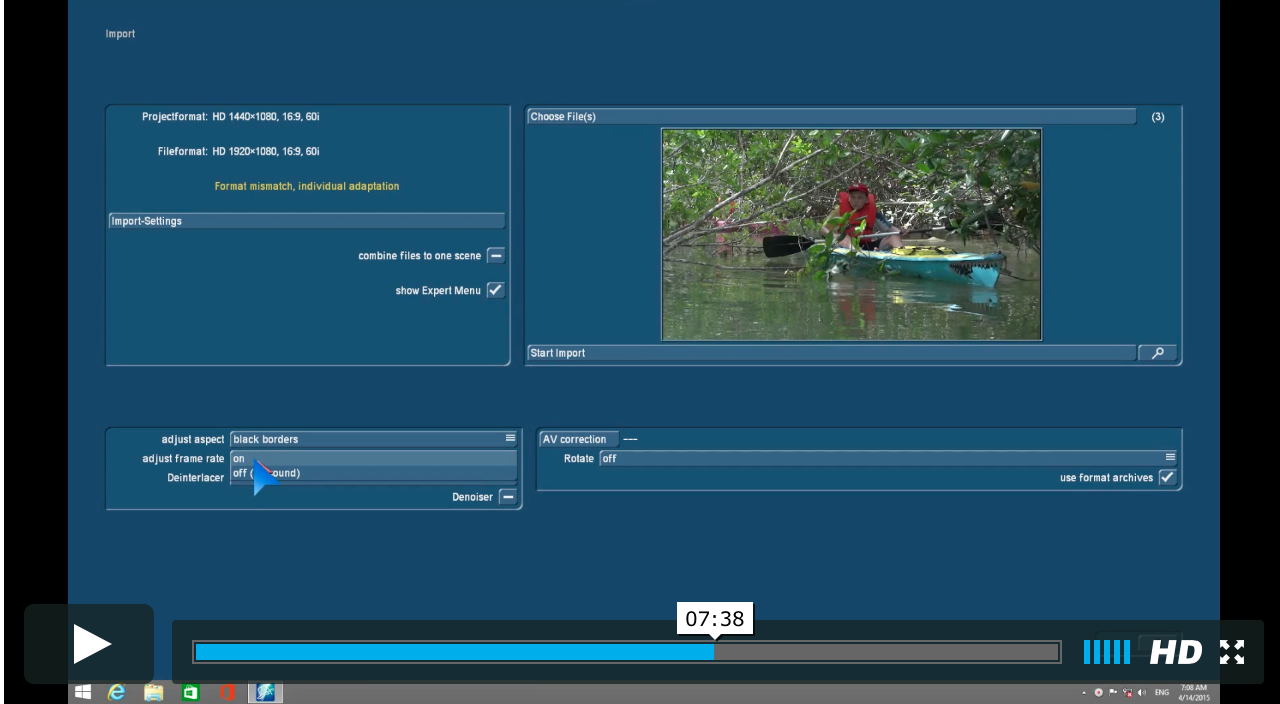 Casablanca Foolproof Volume 15: Bogart 7 Intensive - You'll learn the how to use the Casablanca Bogart V7 Operating System... every feature and function in the Bogart 7 OS in separate sections thoughtfully broken down by Menu Screen and capabilities. You can move through the course sequentially or select a specific Menu or operation that you're most interested in learning. More than 6 hours of instruction across 4 disks.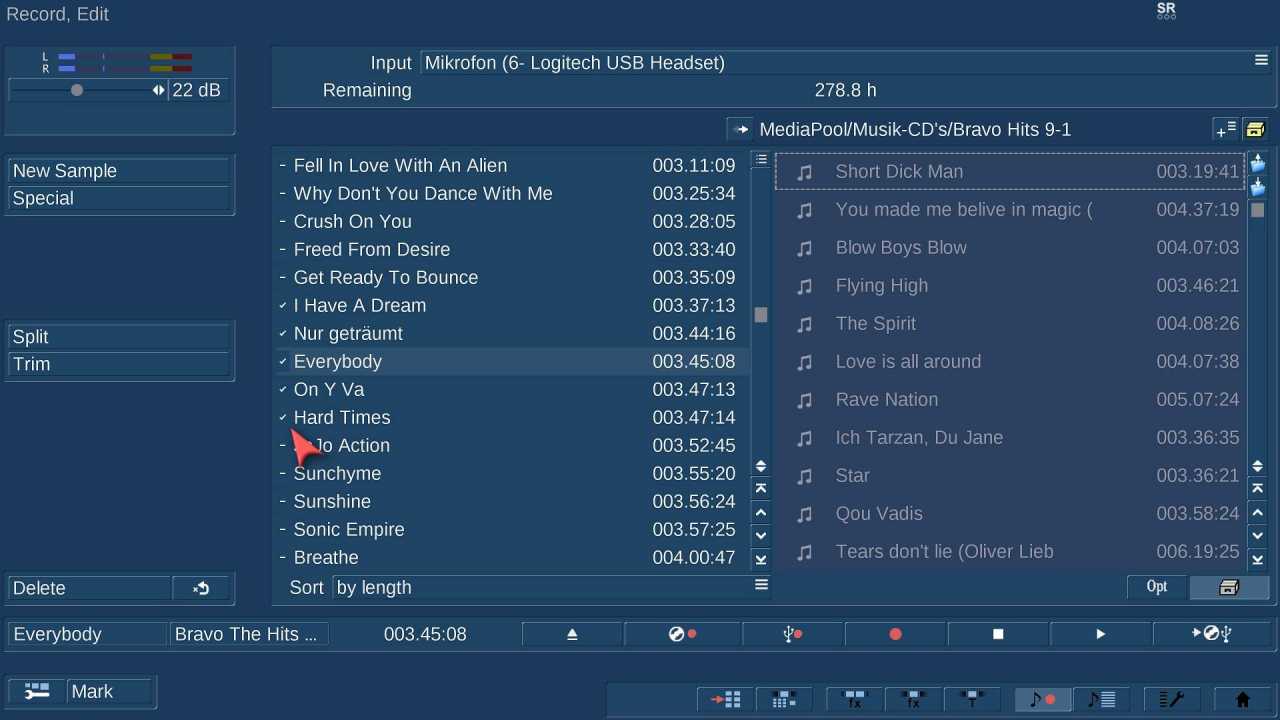 Casablanca Foolproof Volume 17: What's New in Bogart 8 - You'll get familiar with the new features and functions in the Casablanca Bogart 8 Operating System and learn to maximize your editing efficiency. In addition to learning the new menu options, broken down by editor screen - you'll also join Chet as he walks thru a short, sample project from start to finish to cement your understanding of the Bogart 8 options. More than 90 minutes of instruction on a single DVD.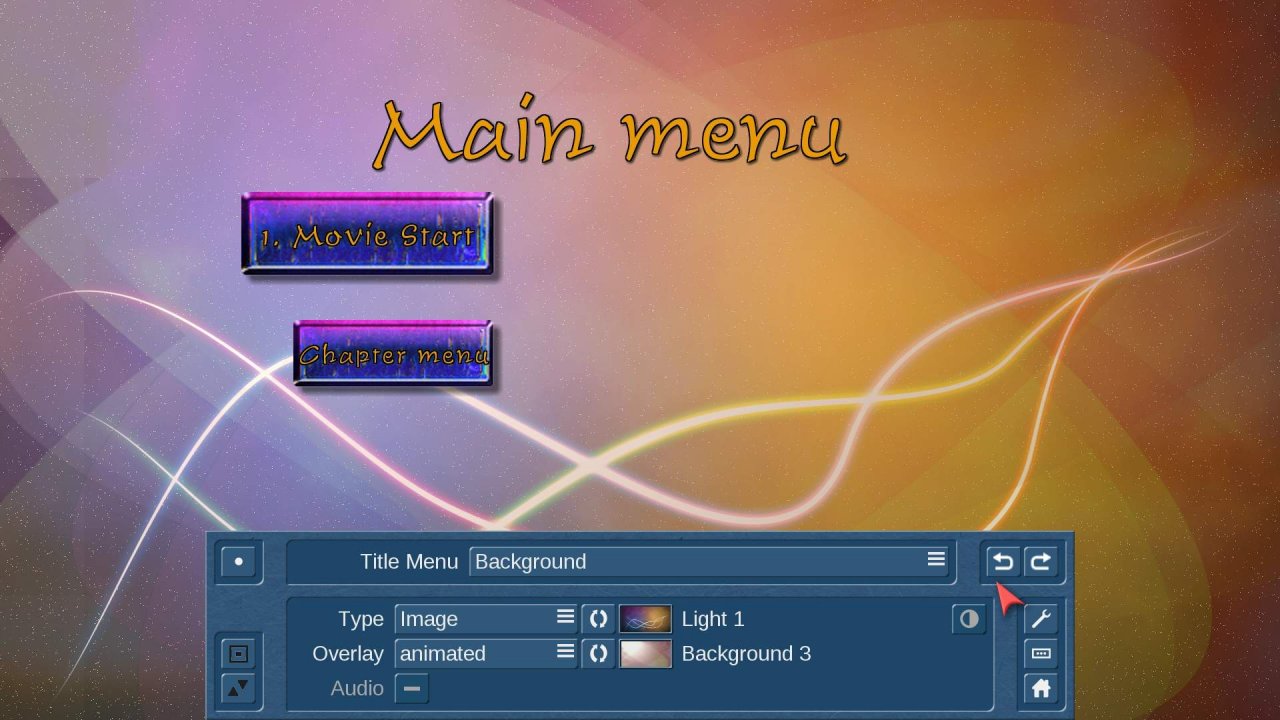 Casablanca Foolproof Volume 18: DVD Authoring with Arabesk 7 - Chet Davis teaches you to use the creatively powerful options in DVD Arabesk 7. You'll learn how to create Chapter menus with motion stamps and interactive options, learn about the quality settings as you learn to author both DVD and Blu-ray disks. There's a thorough series of lessons, a short walk-through of a sample project and Chet's quick tips - highlighting specific operations in Arabesk 7 (2-DVD set)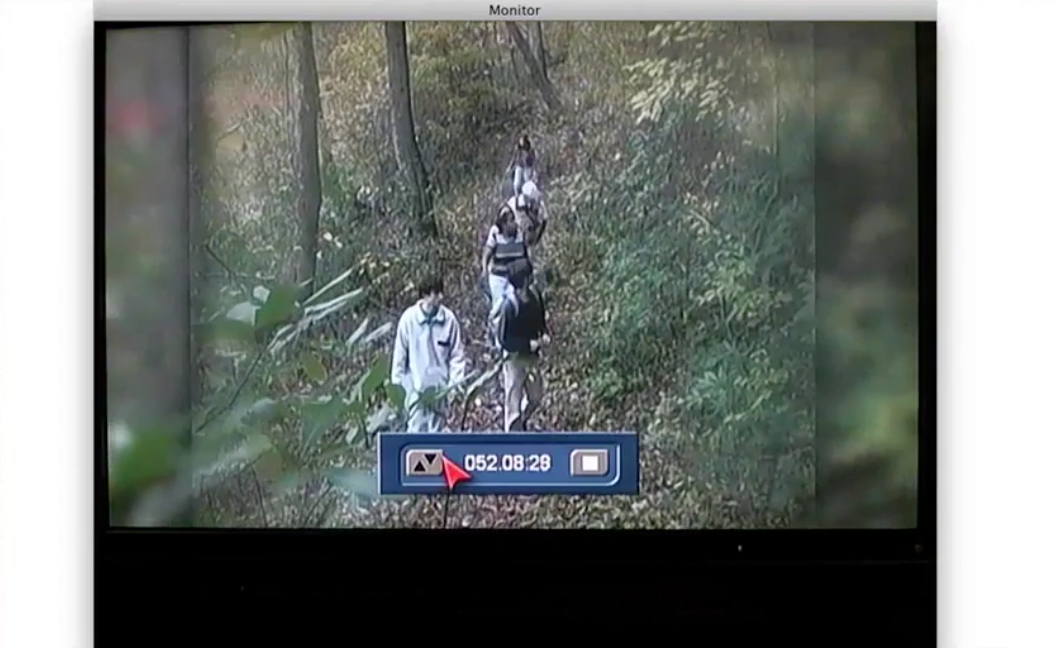 Aspect Ratio Solutions - Chet provides a foundation on the topic, then present methods to utilize video scenes with differing aspect ratios in your Casablanca video projects. Chet presents detailed steps & results with the Clipboard conversions as well as some new options by cleverly using some Casablanca add-on software to creatively mix dis-similar aspect ratios together.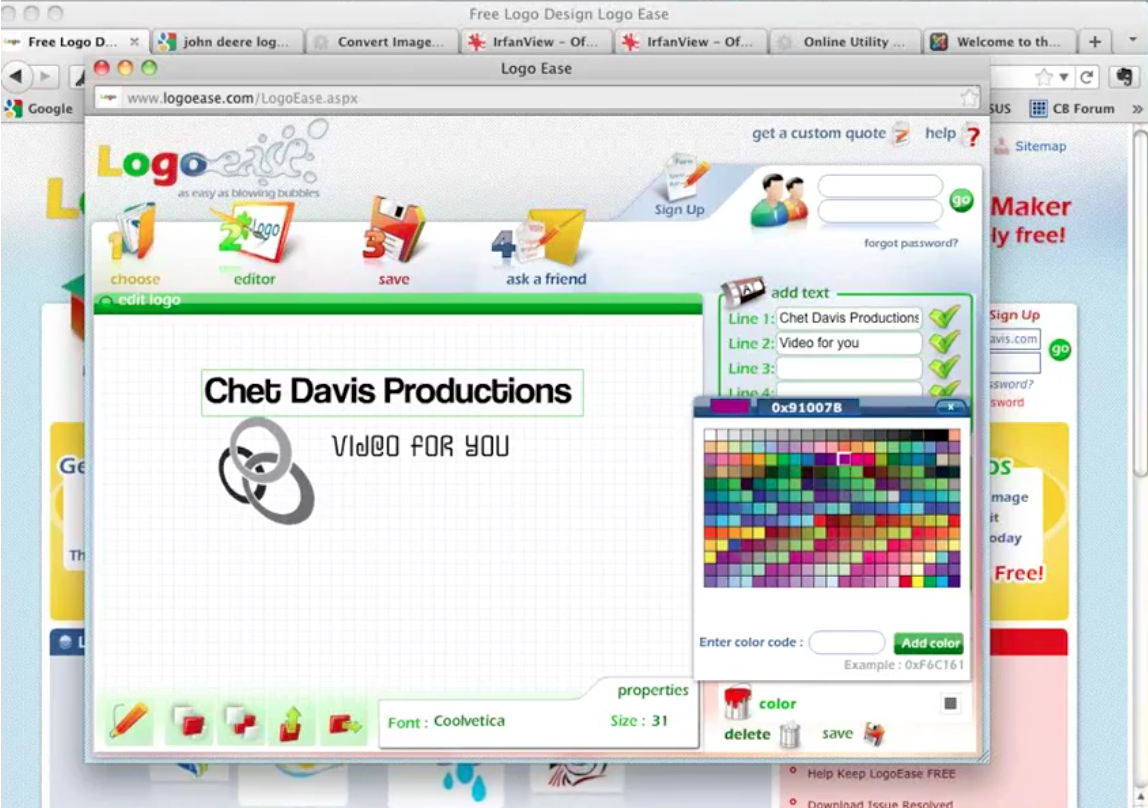 All About Logos and Graphics - You'll learn some simple techniques using widely available software (for both Windows & Mac computers) to create logos and graphics for your video productions. Then Chet will show you how to import and utilize logos and graphics into your Casablanca video editor.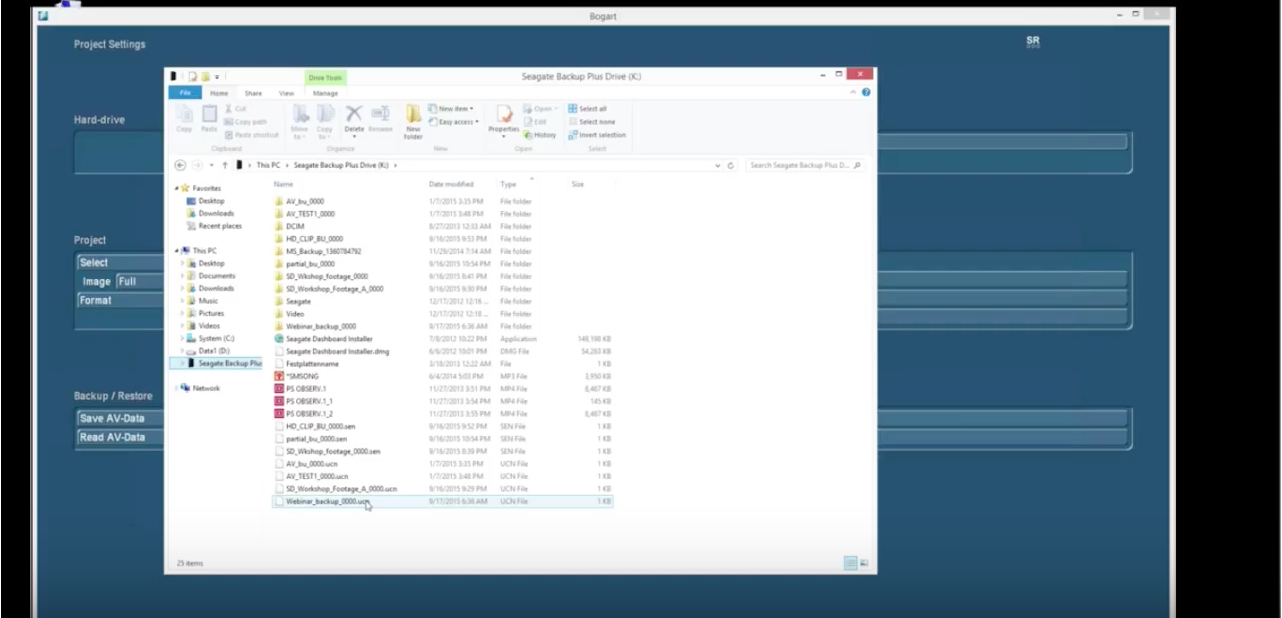 Backups and Archives - Your Casablanca Expert presents a session to demonstrate the newest method of archiving and transferring projects between contemporary Casablanca editors. Specifically Chet will focus on the use of the new, powerful and yet flexible HD Sentry Backup option.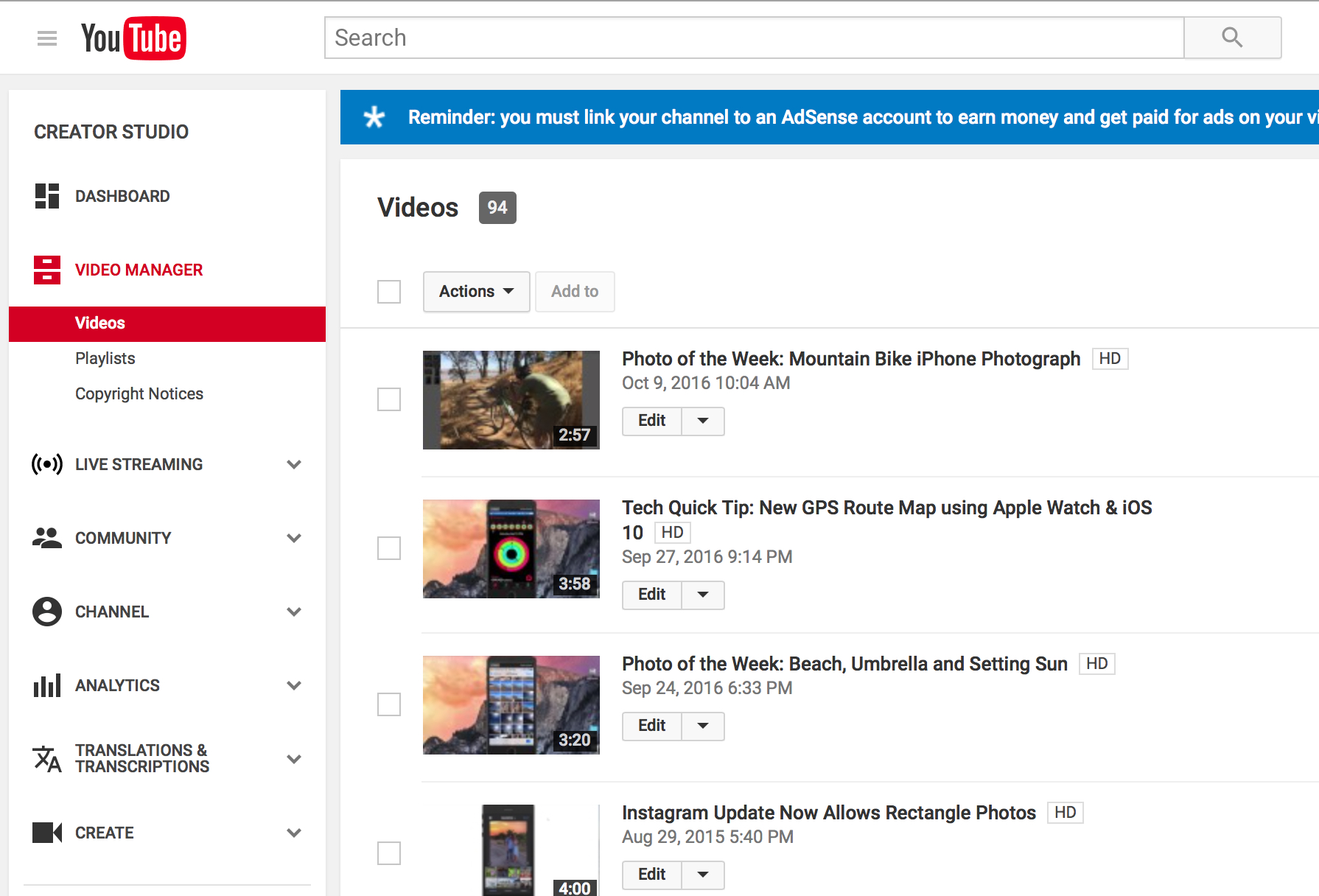 Sharing Your Videos on the Web -Chet Davis provides an updated review of some of the more popular (and successful) methods for sharing your video work using the internet. We'll look at Vimeo (and Vimeo Pro), YouTube, Google Drive, DropBox, and Facebook.
Package price for the "Bogart 8 Oktoberfest Platter" DVD Bundle is $140.
And this Casablanca Expert bundle comes packaged in a 3-ring binder with printed notes that are companions to several of the lessons:
* Bogart V8 QuickStart Guide
* Chet's Quick Tips for Arabesk 7

This tutorial DVD package is available now - click button below for $140
If you are a CasablancaExpert website member/subscriber please click here for your special price
NOTE: Begins shipping Wednesday, November 9, 2016