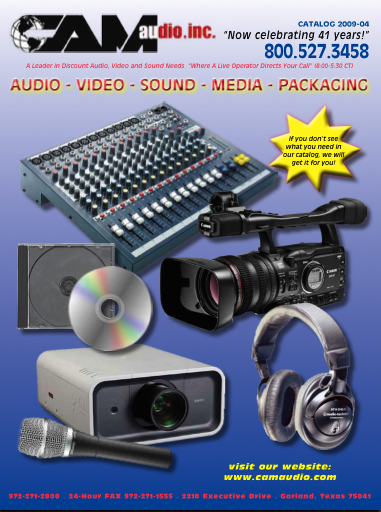 In this 52-page PDF document you can review all the products offered by CAM Audio, Inc - website sponsor at CasablancaExpert.com.
Many folks are surprised to find out just how many different AV/Video products available from CAM Audio, Inc.
Check the index below (from page 52) for quick access to the goodies you want or need.
You will find cameras, tripods, media (tape, CD, DVD), DVD albums, microphones and all kinds of useful gadgets.
And remember if you contact CAM Audio -- please let them know where you heard about them.
Click here to download the CAM Audio, Inc. catalog
Click here
to send an email requesting a free copy of the CAM Audio Catalog
to be sent to your home, office, school or church.
Please include your complete mailing address.